Chocolate Chip Pumpkin Bread
Wednesday, October 24, 2012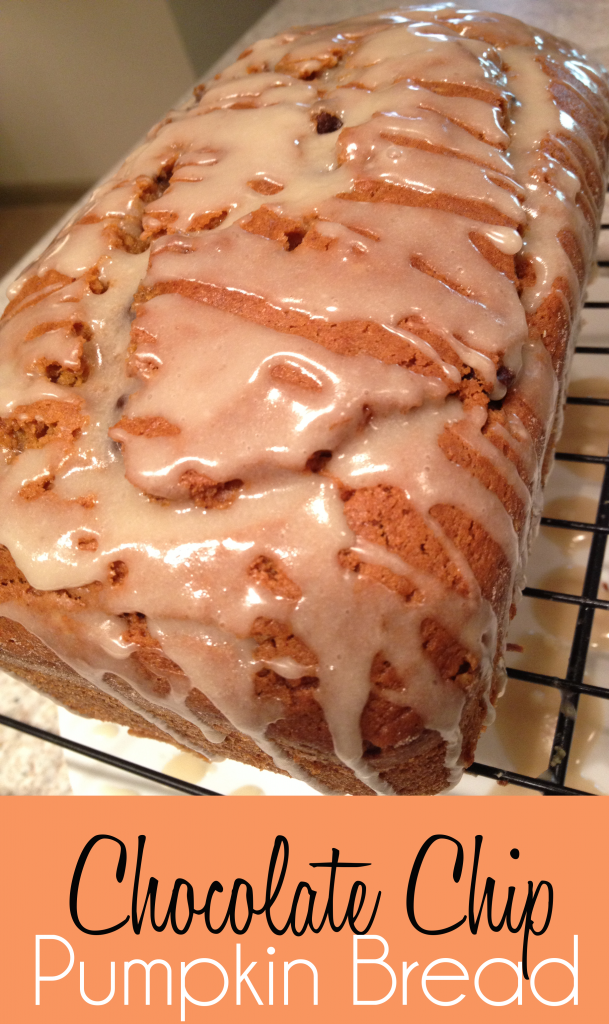 Chocolate Chip Pumpkin Bread
2 cups canned pumpkin puree
Glaze:
Grease and flour a large loaf pan. Mix dry ingredients together in a bowl and mix wet ingredients in a bowl then mix all together.
Fill the loaf pan 3/4 full.
Bake for approximately 1 hour.
After the loaf is removed from the oven let it cool in the pan for 5-10 minutes. While the loaf is cooling mix the glaze ingredients. I didn't use an exact measurement..just kind of added a little of each at a time until it was the right consistency..not too runny not too sticky.
After the loaf is cooled then carefully remove it from the pan onto a cookie rack. Place a plate under the rack and drizzle with the glaze. Allow the glaze to harden then slice and enjoy :)