Cranberry Christmas Sangria
Tuesday, December 10, 2013
Sangria is one of my favorite go to beverages and not just at Christmas time. Let's be honest,
wine
&
fruit
..yes please!
Not only is this sangria yummy, but all the ingredients together look so bright festive in the pitcher.
This recipe is so easy and is
definitely
the perfect addition to any Christmas party!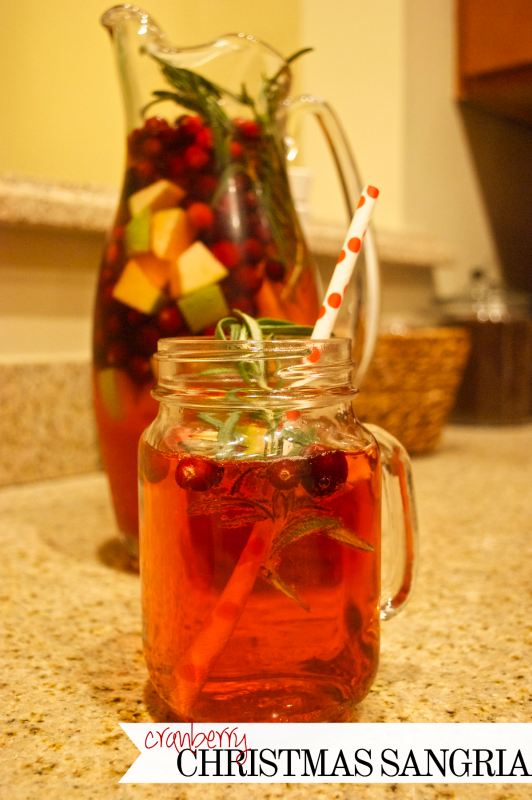 CRANBERRY CHRISTMAS SANGRIA
1 container of cranberries
1 container of fresh rosemary
1 bottle of cranberry sierra mist
1 large bottle of chardonnay
Slice all of the fruit, add in the chardonnay and sierra mist..mix all together and enjoy!